Apparently we're now more than a week past the first day of official spring, although I guess in the Cairngorms we'll undoubtedly have a few more flashes of winter again before we can put away the winter woollies! It was still snowing in April last year! But, whatever time of year it is, for many different reasons, Boat of Garten is a perfect base for cycling in Strathspey and the Cairngorms National Park. So, we have tried think of everything to make Glencoldon Cottage a cyclist's haven.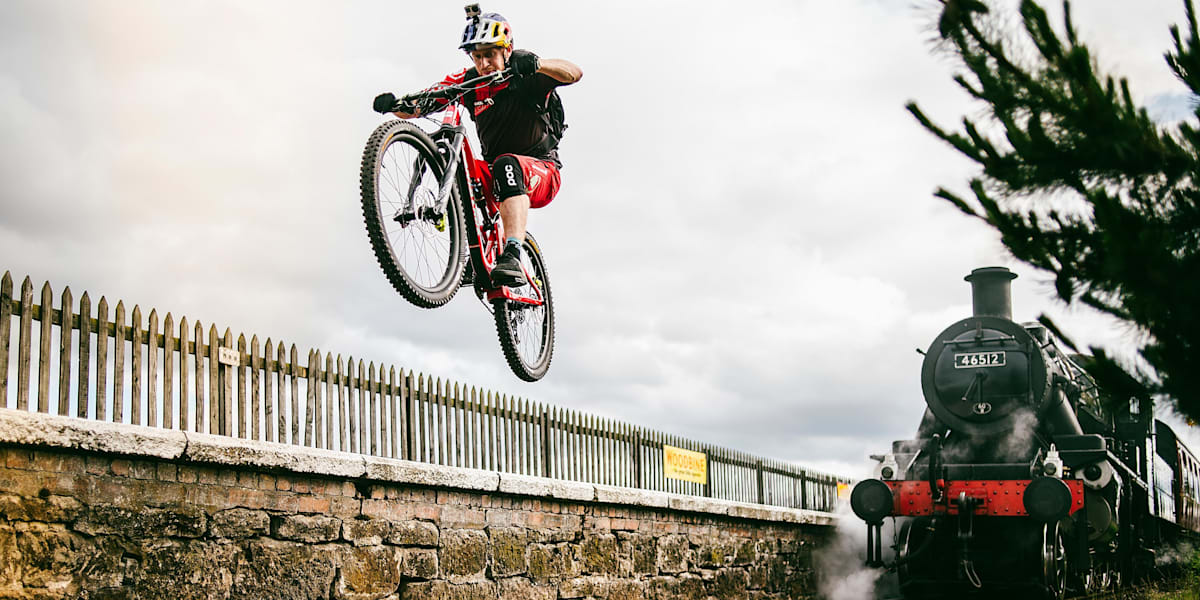 We won't go into the details here again, as you can find these on our cycling information pages. But, essentially, Boat of Garten is so well connected with traffic-free routes in all directions, that it is one of the main reasons a great number of our guests book with us.
Many of the Cairngorms' iconic visitor attractions, historic sites and scenic viewpoints are easily accessible by bike, so Visit Cairngorms has dedicated pages of favourite rides to help you plan your visit. The Cairngorms National Park Authority Cycling and Biking pages is also worth checking for useful information too. Keep an eye out for the return of the Mountain Biking Festival in 2022 – held at Glenmore, this was becoming increasingly popular, but has not been held over the pandemic – fingers crossed for 2022!

Woodland Wheels Pump Park
If that wasn't enough to get you heading to Boat of Garten and into the saddle, the village now also has its own Pump Park (yes, I had to look up exactly what one of those was too!!). Taking over the site of a very old disused curling rink, Woodland Wheels recently opened following the amazing efforts of the Community Company and various volunteers!
Immersed in the woods surrounding Boat of Garten, the aim is to provide a free facility to combine sports and nature, promoting a healthy, fun activity for all ages whilst also engaging people with forest nature. Looking forward to taking a spin myself!
More Inspiration……
If you like your mountain biking, or just want to be astounded what someone can do on a bike, whet your appetite further for some cycling with Danny MacAskill (Don't try this at home!!). Danny helped raise funds for Woodland Wheels and has got Boat of Garten well and truely onto the cycle map! His Wee Day Out is a jaw-dropping watch – actually filmed in and around Boat of Garten! And you must check out The Ridge too on Skye, though not recommended for those with vertigo…………. incredible!
If you're still not inspired to jump on a bike right now and head off towards adventure, these quotes will do the trick………
"Ride as much or as little, as long or as short as you feel. But ride" – Eddy Merckx
"It never gets easier, you just get faster" – Greg LeMond
"Nothing compares to the simple pleasure of riding a bike" – John F Kennedy
"The best rides are the ones where you bite off much more than you can chew, and live through it" – Doug Bradbury
"To me, it doesn't matter whether it's raining or the sun is shining or whatever: as long as I'm riding a bike I know I'm the luckiest guy in the world" – Mark Cavendish
"I don't ride a bike to add days to my life. I ride a bike to add life to my days" – Unknown
"When the spirits are low, when the day appears dark, when work becomes monotonous, when hope hardly seems worth having, just mount a bicycle and go out for a spin down the road, without thought on anything but the ride you are taking" – Arthur Conan Doyle